COMMERCE, Texas – Miss Black Texas 2016 claims she was wrongfully arrested recently after what she described as a road rage incident that ended badly in the parking lot of the local Wal-Mart in this east Texas city.
Carmen Ponder, 23, said in a social media post she was driving to the store mid-afternoon of Saturday, May 20, when a black truck slowly cut in front of her and kept braking.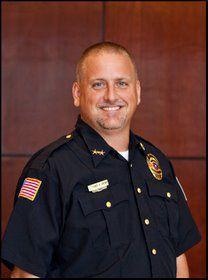 She said in notes kept on her cellphone and made public that she thought the driver might be drunk, turned on her signal light and sped around the vehicle.
Minutes later she parked at Wal-Mart, said Ponder, and the truck pulled up beside her, a male passenger got out, yelled profanities and said she should not have passed the truck as he was teaching his 14-year-old daughter how to drive.
Ponder, a pre-law student at Texas A&M University-Commerce, said she told him it was illegal for a 14-year-old to drive, and walked toward the store front when she heard the man say, "Oh, whatever, you black bitch."
Upon leaving the store, she said, "the man in the black truck and several other people began charging at me. One guy (in plain clothes) showed me his police badge and started screaming at me. He told me the guy was the chief and I better apologize to him now."
Ponder said she declined and continued to walk toward her parked car when the officer grabbed her arm, walked her back into Wal-Mart and told her she was being detained and police were on their way.
When the police arrived, the officer on the scene told them she had been evading arrest, according to Ponder. She said she was handcuffed, jailed for 24 hours and charged with evading arrest.
Her attorney, Lee Merritt, said comments by the plain clothed officer at Wal-Mart gave her the impression Commerce Police Chief Kerry Crews was the passenger in the truck, but on reflection she wasn't certain he was the person in the truck who first confronted her in the parking lot.
Nonetheless, Crews was placed on routine administrative leave by the City of Commerce, pending an independent investigation by a Fort Worth law firm —Lynn, Ross and Gannaway.
The chief declined to comment but the city released a statement saying Crews had provided a different version of what happened.
The statement said Crews had been shopping at Wal-Mart when he came upon two motorists involved in a dispute in the parking lot, and one of them (Ponder) failed to comply with his requests and subsequently arrested for "evading arrest or detention."
Attorney Merritt said whether Crews was the truck passenger or not, the Commerce Police Department showed a "clear abuse of authority and violations of Ms. Ponder's civil rights."
He insisted the charge against Ponder be dropped and the officers involved punished.
Details for this story were provided by the Greenville, Texas, Herald Banner.