Exposure to laundry detergent packets resulted in more than 17,000 children being reported to poison control centers in 2012 and 2013, according to a report released Monday.
The single-use packets, often called "pods," contain concentrated detergent in a flexible membrane and can be easily punctured by young children. Many brands of pods also come in bright jewel tones, resembling candy or teething toys. The study looked at children six years old and younger and noted that "from March 2012 to April 2013, the monthly number of exposures increased by 645.3%."
The report, published in Pediatrics, examined cases of children ingesting or inhaling the concentrated detergent or getting it in their eyes. Children ages one or two accounted for 64.8 precent of the 17,000 cases.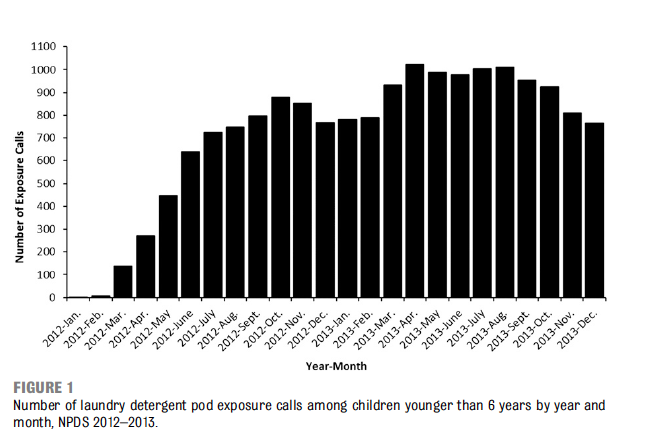 While the study is the first comprehensive piece to confirm the potential hazard of the packets, the risk is not a newly discovered problem. In May of 2012, the American Association of Poison Control Centers issued a warning about the packets, citing an uptick in calls and hospitalizations following exposure. The warning also included examples from previous cases:
"Ten minutes after a 20-month-old swallowed a laundry detergent packet, the child developed profuse vomiting, wheezing and gasping and then became unresponsive to even painful stimuli."
Researchers concluded that "laundry detergent pods pose a serious poisoning risk to young children" and called for advances in safety mechanisms surrounding the products, including changes in packaging and more education for parents.